Everything you need to get the job done.
You have a lot to manage during a move, especially if you have to deal with delicate items and bulky furniture. At Absolute, we'll do all we can to make your move go smoothly. To do this, we offer a full range of moving and storage services, including:
Packing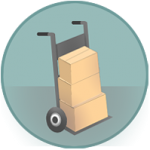 Moving is a personal activity, so it requires a personal touch. To provide this quality service, we train each of our movers to pack your possessions with care and attention. Rather than hiring seasonal workers, our company maintains a loyal employee base and emphasizes job knowledge.
Supplies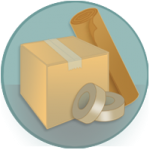 If you need it to make your move a success, the odds are we have it! Packing pads, bubble wrap, wrapping paper, tape, and of course new boxes in a range of sizes from Small up to Wardrobe and Mirror sizes. You'll find our prices are fair, so let us take care of providing supplies.
Secure Storage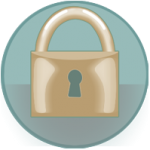 We have a brand new 10,000 square foot, climate controlled warehouse complete with 24/7 security. If you need to store some or all of your household goods for a few days or a few months, we're here for you. We even offer automobile, RV, and boat storage at reasonable rates.
Get Your Free Moving Quote!